The Joe Bozzi Band
The band will consist of different musicians, depending upon the event. Joe always has the finest musicians available, and the type of music may also vary according the the occasion.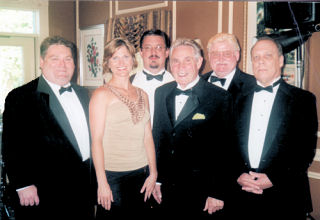 The usual band, from left to right: Ken Poorman, bass guitar,
Harmony Fernandez, vocals, Bob Row, keyboard,
Joe Bozzi, trumpet and vibes, Bob Matheny, drums,
Jerry Greene, saxophones, clarinet, flute.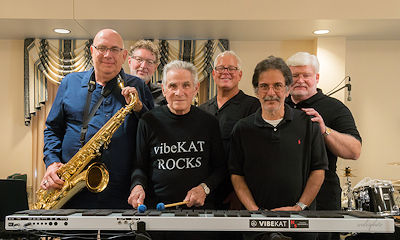 Joe also plays many gigs at jazz clubs with some of the finest jazz musicians in town. This was a performance at the St. Louis Jazz Club. Joe Bozzi on vibes, trumpet and vocals, Bob Matheny on drums, Glen Smith on bass, Mike Carosello on keyboards, Ray Vollmar on sax and Doug Bert on trombone.